Watching movie is one of the best and most effective ways while learning a language, No Doubt.But you must be careful to choose the correct one in order to understand its English and have fun at the same time. Here are my suggestions considering its language and quality.( Of course, this is a matter of taste. You may not agree. 🤨 )
1) Breaking Bad | (2008–2013) | IMDB / 9,5
Breaking Bad is an American drama series. (Don't worry. Not that kind of drama.For me, it is one of the best thrillers.) Chemistry teacher, Walter White, is diagnosed with stage 3 lung cancer and he has only 2 years to live. He decides to give a secure future for his wife and disabled son. He enters the drug trade and manufactures methamphetamine with one of his former students, Jesse Pinkman.
"I am not in danger; I am the danger." – Walter White
P.S: 🔪If you murder someone, you can also learn how to disappear the body after this movie. Multifunctional, ha!🤣 (Don't do it anyway!)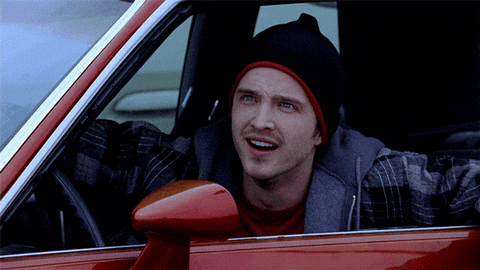 2) True Detective | (2014– ) | IMDB / 9,3
It is American nonlinear crime and detective Tv series. Now, there are 2 seasons, each has 8 episodes. 3rd is coming in 2018. It is great option for those of you who don't like so long series. The series occur in different timelines. It has really exciting stories. I am sure you can just finish it in 2 days.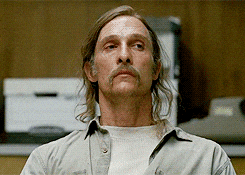 3) Friends | (1994–2004) | IMDB / 9,0
Is there anybody left who hasn't watched Friends yet? I don't think so. But just in case I am gonna add this in here. Super Fun. Just 20 minutes. You can get a shot before sleeping. Perfect.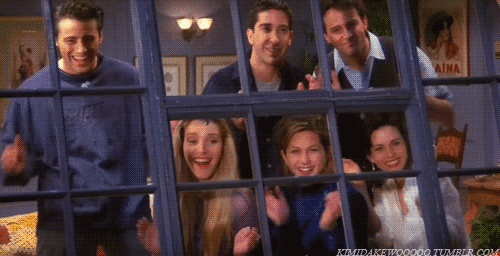 4) Lost | (2004–2010) | IMDB / 8,5
A plane crash has never been so mysterious before Lost. They have to work together in order to survive on a seemingly deserted tropical island. Are you ready for super exciting 45 minutes? Watch the trailer!
5) Fargo  | (2014–2015) | IMDB / 9,0
I think it is one of the best series I have ever watched. Fargo is American black comedy and drama TV series. It was first directed by, mostly known, Coen Brothers in 1996. Martin Freeman is not a Hobbit anymore! And you will see Billy Bob Thornton in your dreams every night.
6) Seinfeld  | (1989–1998) | IMDB / 8,9
Seinfeld is one of the best comedy series ever. Here I explained why.
Alfama Language Community